Premier visits older community in NW China
---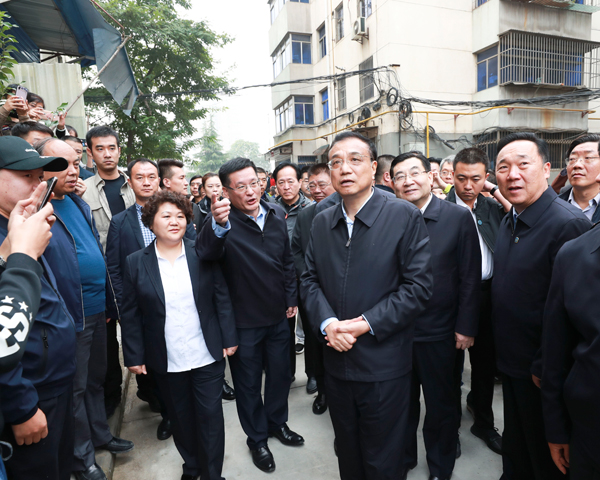 Premier Li Keqiang visited Mingdemen North Community, a residence community built for low-income families over 20 years ago, during his inspection tour to Xi'an, capital of Northwest China's Shaanxi province, on Oct 14.
The Premier heard reports on renovations of old communities in Xi'an and paid visits to nurseries, kindergartens and residents' houses.
Due to severe damage to buildings and roads, clear aging of water pipes and electric circuits and the lack of heating systems, residents were eager for renovations.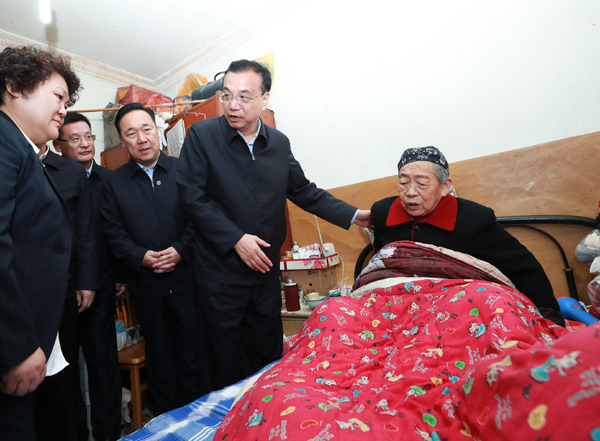 Premier Li said that renovations of old communities should not only cover hardware facilities, such as buildings and pipes, but also include services for elderly care, child care, healthcare and others.
Related mechanisms and systems should be innovated to attract social forces to join the government in the renovations, the Premier said, adding that renovated communities should be both attractive and functional.